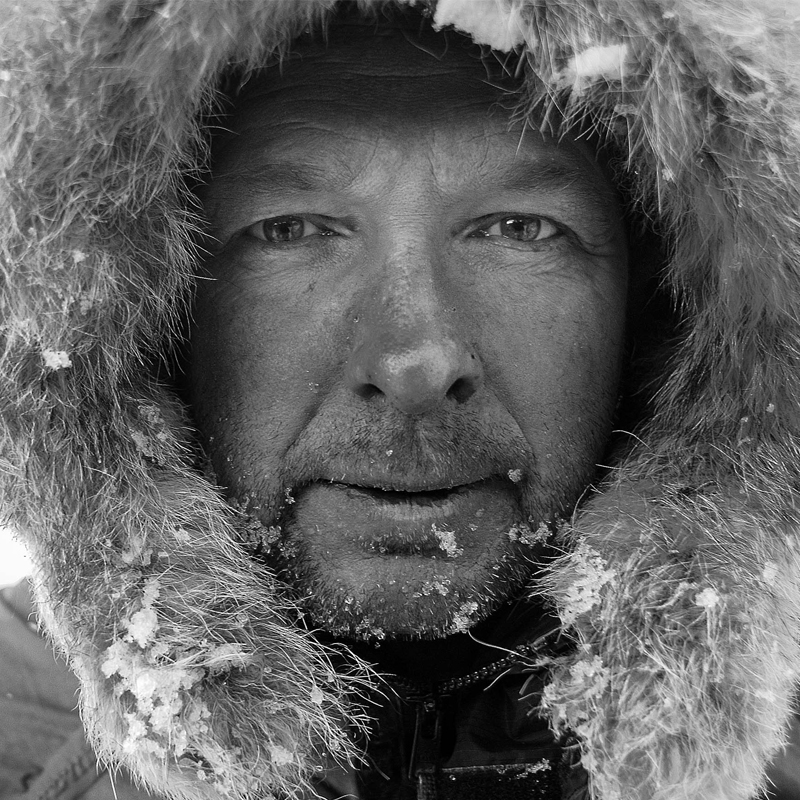 Jim McNeill
Jim McNeill is one of the world's most experienced and respected explorers and has clocked up over 35 years of expeditioning in the world's most remote and harshest environments. Unlike most explorers he comes from a very humble background, being born and brought up on a council estate in north London and firmly believes that if he can achieve what he has done to date, then most people can, too.
As well as selecting, training and leading expedition teams into the wildest places on Earth, Jim has held leadership roles within the environmental science sector, the military, the emergency services – as a fire and rescue specialist and in senior commercial roles.
Jim's extensive safety skills and experience in extreme environments are sought after by companies from the BBC where Jim has been integral to productions such as Frozen Planet, Human Planet, Last Explorers, Natural World Series through companies building and testing helicopters and airliners, to mining and prospecting companies; even the odd blockbuster movie such as Captain America.
In January 2001, Jim conceived the 'Ice Warrior' Project with the idea of bringing the reality of global climate change to audiences around the globe. Since then, he has trained over 350 people, conducted 7 major expeditions and been cited in many scientific papers and leading publications. The story will continue next year, when Jim will lead his third attempt at achieving the last great world 'first' in polar expeditioning – to be the first person to reach the Northern Pole of Inaccessibility at the very centre of the Arctic Ocean. A crucial piece of Citizen Science and for the betterment of humankind.
In his keynote talks, Jim shares with great honesty and openness what he has learned about how to achieve optimum performance, no matter what the external conditions. Prepare yourself for stories of humorous mishaps, failures, accidents, near disasters, strange happenings and success.